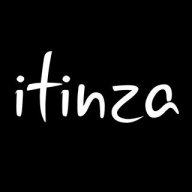 Joined

Mar 20, 2020
Messages

103
When my husband and I started planning our first travels , we started the way these projects often go: with an daunting list of open tabs with web pages, a stack of travel guides and recommendations from their friends. But after spending days searching, collecting information, organizing spreadsheets and flagging emails with bookings, they felt frustrated and overwhelmed with the amount of information that they were presented with. It was hard to figure out who to believe online and which tips to use. There had to be a better way!

And so, on a flight from Vancouver to Toronto, an idea formed, to build a place for our friends and family to plan and organize trips, to preserve those plans for our family and friends, to easily access plan details during the trip, a place where one can share those trips, a place to connect with like minded travellers.

And as the idea matured, I realized that I would like to delegate some of the planning to travel professionals or even enthusiast local to her destination, to craft that authentic experience, but still cater to her needs and expectations. So why not build a place, a marketplace, to connect travellers with travel experts around the world.

A few months later, Itinza Inc was formed to bring those ideas to life.

And here I am today in trying to help Travel community in this very unusual times.
During these unprecedented times, I realized that there is no place for the Travel Professionals to share their experiences, thoughts and ideas on how to plow through these difficult times due to the COVID-19 Pandemic.

Our team at Itinza put our current project on a quick pause and created the All Travel Advisors Forum to provide the Travel Professionals community with the platform to ask questions, post and share information that will help Travel Advisors around the world to maintain business during this Pandemic.

Some of you might have met us at the New York Travel Show in January. We were there to introduce our company to the Travel Industry Community. As a Travel Technology company we are dedicated now more than ever to unite the Travel Professionals and help connect Local Travel Experts with travellers to facilitate their future trip planning.

I would like to welcome everyone to our Forum! And let's build our Global Community together and come out of this crises stronger with better ideas of how we can improve customer experience going forward!